Programs
Programs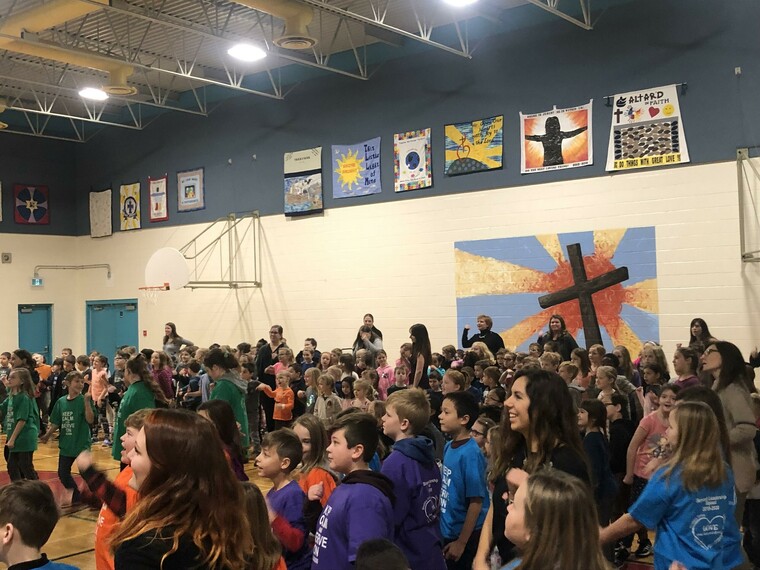 At Saint John XXIII, we offer quality Catholic education for students from Pre-Kindergarten to Grade 4. As part of the greater Elk Island Catholic School District, our vision, mission and goals align with the teachings of the Catholic Church and the wisdom gained through the scriptures. With the help of the Holy Spirit we endeavor to create learning environments where students, staff, parents, and active community members feel welcome and safe.
We work collaboratively with our stakeholders, parents, district, community members, and parish to foster a love of God and a love of learning in our students. Some of our extra-curricular programs enhance the rich learning experience for our students and celebrate the unique gifts students bring. Grade 4 Leadership, Choir, chimes, high school mentors, are just a few examples of the rich additions to our public education programming at SJXXIII. 
Grade 4 Servant Leadership Squads-Faith, Healthy Living, School Spirit and Young Citizens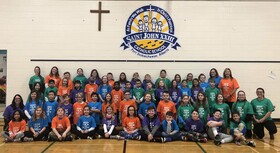 We believe that children need leadership opportunities in elementary to foster important life skills such as: independence, public speaking, collaborating, engaging with the larger community and decision making. Engaging in leadership opportunities at an early age helps build resiliency, confidence and competencies for our students. 
At St. John, we have four Servant Leader Squads: Faith, Healthy Living, School Spirit and Young Citizens. Every grade 4 student explores their talents and strengths by choosing which squad they feel they best can serve on. Grade 4 Leaders take on leadership roles at our Monday Faith assemblies, during daily announcements, at special events, and throughout the school year. 
Our goal is to have every grade student leave our school with a sense that they can and will make a difference.