Our Staff 2020-2021
Principal-Mrs. Bonnie-Lynne Boehm
Mrs. Bonnie-Lynne Boehm-Principal
My teaching journey began at Saint John XXIII in 2006 as a homeroom Grade 4 teacher. I have been blessed to experience many rich opportunities since then including: Inclusive Learning Facilitator, Instructional Coach, and Administration. My current research focus has been devoted to professional collaboration and capacity building. I love God, my family, learning, teaching, baseball, turtles, and connecting with people. My two daughters, who are now 26 and 23, attended Saint John XXIII. It is a beautiful circle!
I believe that every person needs to know that they are loved and valued. As a Catholic educator and leader, providing staff and students with opportunities to encounter Christ on a daily basis through prayer, scripture, relationships, and connections is my blessing and responsibility. I believe that the best way to show how much God loves us is to be a source of love and joy for others. I hope to emulate this with every encounter. I know that it takes a village to raise a child and am very grateful for our dedicated staff, our SJ families, and our parish, who wrap around our SJ kids.
It is with great joy and humility that l continue to serve our Saint John XXIII village as Principal for the 2020-2021 school year.
Mrs. Bonnie-Lynne Boehm-Principal Email
Assistant Principal-Ms. Rita Astalosch
Hi, I'm Rita Astalosch and I am please to be working with the students and staff of St. John XXIII as the Assistant Principal and Grade 3 team Teacher for 2020/2021 school year. During my 27 years with Elk Island Catholic Schools, I have been extremely fortunate to work at four different schools in a variety of roles. I am excited to learn and grow once again with our St. John XXIII Catholic School family!
Ms. Rita Astalosch - Assistant Principal Email
Chaplain-Mrs. Jackie Comartin
As Catholic Educators we are called to follow out the mission of Jesus which is one of service, giving and love. I am excited and honoured to serve this amazing school community in this new role as St. John XXIII's Chaplain. The only education I know is Catholic Education as I have attended Catholic schools growing up in Vegreville and I have been teaching for Elk Island Catholic Schools for nineteen years with fourteen of those years here at St. John XXIII. We are extremely blessed to have the option of Catholic Education in our province.
I am married and a mom to two boys. My husband is an employee of Elk Island Catholic, my oldest son attends St. John Paul II and my youngest is a member of our St. John XXIII family.
I am looking forward to making connections with all students and families and to share the beauty of our Faith so that we may help our children grow their whole being - intellectually, emotionally, physically and spiritually.
Mrs. Jackie Comartin-Chaplain Email
Family Wellness Worker-Mrs. Eleanor Heesing
I am so excited to once again be a part of the St.John XXIII family in the role of Family Wellness Worker. My day is all about connecting with students, their families and all the people who are part of their school day. What a privilege! Fort Saskatchewan has been home to my family for more than 25 years now so there are sure to be a few familiar faces as we enter into another new year of learning and getting to know each other!
Please do not hesitate to stop by and say hello when you are in the school!
Mrs. Eleanor Heesing - Family Wellness Worker Email
Collaborative Response Coordinator--Mrs. Tara Kucy
Hello, I'm Tara Kucy and I am so excited to be joining the St John XXIII family for the 2020-2021 school year. I enjoy working with kids and am looking forward to meeting all of the young people who God has entrusted in our care. I am married and a mother of two children, Stephanie (18) who attends University in North Carolina on a basketball scholarship and Ryan (16) who attends ABJ in Sherwood Park. Our family lives on an acreage and we enjoy being outside, camping, sports, travelling, and gardening. I hope to meet you in the school when you have a chance to stop by and say hi.  
Mrs. Tara Kucy - Collaborative Response Coordinator Email
Secretary-Mrs. Barb Drolet-Potter
Hello St. John XXIII community! My name is Barbara Drolet Potter and I'm very excited to start my second year with the St. John XXIII team as your secretary for 2020/2021. I've had the pleasure of volunteering and working as an EA at St. John over the last ten years, and I truly feel at home here. Last year, I stretched in areas I never thought I would have to but I learned so much! I am looking forward to the next school year with many more adventures to come.
Ms. Barb Drolet Potter- Secretary Email
Kindergarten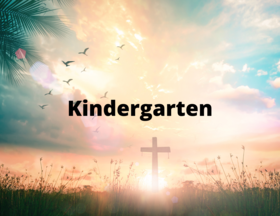 Kindergarten: 
Mrs. Amy Ekdahl  - Kindergarten Email
Miss Kristen Menzak - Kindergarten Email 
Grade 1 Team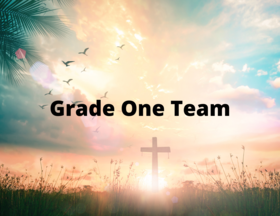 Grade 1 Team:
Mrs. Lesley Holt Email
Ms. Stephanie Bennett Email
Grade 2 Team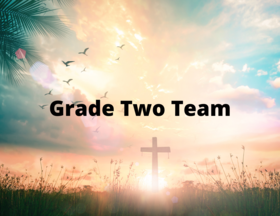 Grade 3 Team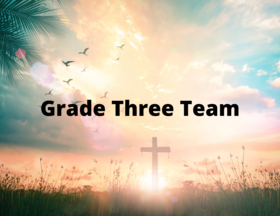 Grade 3 Team:
Ms. Ronalee Bourassa Email
Mrs. Lynne Joly-Davis Email
Ms. Rita Astalosch Email
Grade 4 Team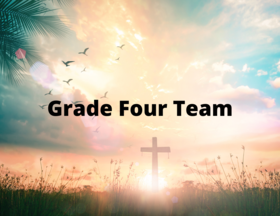 Grade 4 Team:
Mrs. Jacqueline Comartin  Email
Mrs. Kassia Selinger Email
Mrs. Sarah Schaub Email
Mrs. Rachel Evans Email
Flexible Pathways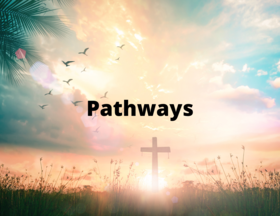 Pathways:
Mrs. Tracey Pineau  - Email
Team St. John XXIII 2020-2021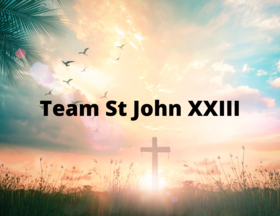 Learning Commons:
Mrs. May-Lee Buban 
Support Staff:
Mrs. Gwen Manca
Mrs. Michelle Mudry
Mrs. Roxanne Kellogg
Mrs. Adrienne Little
Mrs. Kendra Reist
Mrs. Cindy Latreille
Mrs. Sheri McCoy
Ms. Jean Cook
Student Support Team: 
Mrs. Boehm, Mrs. Astalosch, Mrs. Heesing and Mrs. Kucy
Facilities:
Mrs. Lenora Trainor - Head Caretaker 
Mr. Moises Pineda - Evening Caretaker