Our Staff 2021-2022
Principal-Mrs. Kristine Willis Dengler
I am very humbled and honoured to introduce myself as the new principal of St. John XXIII and to join this excellent school community. I have been teaching with Elk Island Catholic Schools for 25 years. I have had a wide range of teaching and leading experiences from Kindergarten to grade 12. I spent the first twenty years of my teaching career at Our Lady of the Angels Catholic School here in Fort Saskatchewan. Since then I've taught in Sherwood Park and Ardrossan. I'm blessed to be back in Fort Saskatchewan serving the community that I love!
I'm married with four, wonderful adult children who no longer live at home. Luckily, I have a beautiful new grandson to keep me busy. I am also a sports fanatic who makes a point of seeing sporting events on each of my vacations. So far I've been to fifteen different stadiums/arenas.
The most important things in my life are my faith, my family and my community. I believe that everyone is a child of God who deserves to be loved and respected in a safe and caring school community that celebrates diversity. I also believe that cooperation between home and school builds trust and self-esteem in students. I can assure you that I share in this school community's dedication to caring for our students every day while providing them with a meaningful learning environment based on our Gospel values.
Please remember that my door is always open to you. I sincerely welcome your conversation and input during this year. I look forward to getting to know all of you!
Principal Email
Assistant Principal-Mrs. Gail Green
Hi! I am so excited to be coming to St. John XXlll as your Assistant Principal. I started my teaching career over 30 years ago and have primarily worked with K-4 students.
My husband and I live in Sherwood Park (I am originally from Saskatchewan though), and we raised our four children in the Park. We are proud parents and proud dog owners. We currently have two Australian Shepherds that bring me joy and I love going on nature walks with them. Gardening and playing in the dirt also brings me joy!
I trust in God's plan for me and what is in store this year. I bring a lot of experience with Faith and Wellness in Elk Island Schools and plan on continuing with this as a priority personally and professionally.
Last year I was at Holy Spirit School teaching in the Pathways program and serving as CRC (Collaborative Response Coordinator) at St. Isidore. Both of these roles, along with my years of experience, continually reinforced my love for children. Making connections and making all children feel loved brings me joy!
I look forward to meeting everyone and making St.JohnXXlll my new home.
Mrs. Gail Greene
Assistant Principal Email
Chaplain-Mrs. Jackie Comartin
As Catholic Educators we are called to follow out the mission of Jesus which is one of service, giving and love. I am excited and honoured to serve this amazing school community in this new role as St. John XXIII's Chaplain. The only education I know is Catholic Education as I have attended Catholic schools growing up in Vegreville and I have been teaching for Elk Island Catholic Schools for nineteen years with fourteen of those years here at St. John XXIII. We are extremely blessed to have the option of Catholic Education in our province.
I am married and a mom to two boys. My husband is an employee of Elk Island Catholic, my oldest son attends St. John Paul II and my youngest is a member of our St. John XXIII family.
I am looking forward to making connections with all students and families and to share the beauty of our Faith so that we may help our children grow their whole being - intellectually, emotionally, physically and spiritually.
Mrs. Jackie Comartin-Chaplain Email
Family Wellness Worker-Mrs. Eleanor Heesing
I am so excited to once again be a part of the St.John XXIII family in the role of Family Wellness Worker. My day is all about connecting with students, their families and all the people who are part of their school day. What a privilege! Fort Saskatchewan has been home to my family for more than 25 years now so there are sure to be a few familiar faces as we enter into another new year of learning and getting to know each other!
Please do not hesitate to stop by and say hello when you are in the school!
Mrs. Eleanor Heesing - Family Wellness Worker Email
Collaborative Response Coordinator--Mrs. Tara Kucy
Hello, I'm Tara Kucy and I am so excited to be joining the St John XXIII family again for the 2021-2022 school year. I enjoy working with kids and am looking forward to another year with the young people who God has entrusted in our care. I am married and a mother of two children, Stephanie (19) who attends University in North Carolina on a basketball scholarship and Ryan (17) who attends ABJ in Sherwood Park. Our family lives on an acreage and we enjoy being outside, camping, sports, travelling, and gardening. I hope to meet you in the school when you have a chance to stop by and say hi.  
Mrs. Tara Kucy - Collaborative Response Coordinator Email
Secretary-Mrs. Barb Drolet-Potter
Hello St. John XXIII community! My name is Barbara Drolet Potter and I'm very excited to start my third year with the St. John XXIII team as your secretary for 2021/2022. I've had the pleasure of volunteering and working as an EA at St. John over the last ten years, and I truly feel at home here. The last two years, I have stretched in areas I never thought I would have to but I learned so much! Thank you for all your patience and connections! I am looking forward to the next school year with many more adventures to come.
Ms. Barb Drolet Potter- Secretary Email
Kindergarten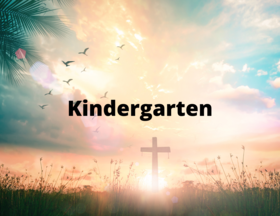 Kindergarten: 
Miss Kristen Menzak - Kindergarten Email 
Grade 1 Team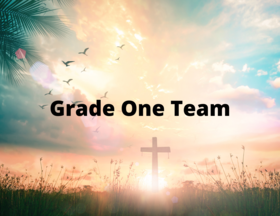 Grade 1 Team:
Mrs. Lesley Holt Email
Ms. Stephanie Bennett Email
Grade 2 Team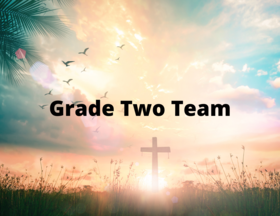 Grade 3 Team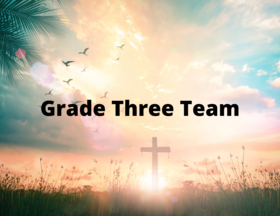 Grade 3 Team:
Ms. Ronalee Bourassa Email
Mrs. Rhonda Ganes Email
Mrs. Lynne Joly-Davis Email
Grade 4 Team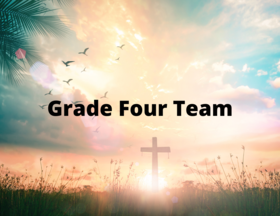 Grade 4 Team:
Mrs. Jacqueline Comartin  Email
Mrs. Taylor Leroy Email
Mrs. Sarah Schaub Email
Flexible Pathways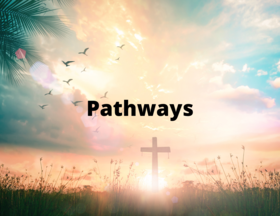 Pathways:
Mrs. Gail Greene  - Email
PUF Pathways
PUF Pathways: 
Mrs. Jenna Miller Email
Team St. John XXIII 2021-2022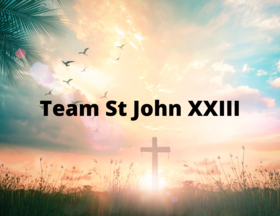 Learning Commons:
Mrs. May-Lee Buban 
Support Staff:
Mrs. Gwen Manca
Mrs. Michelle Mudry
Mrs. Roxanne Kellogg
Mrs. Cindy Latreille
Mrs. Adrienne Little
Mrs. Lindsey Luyckfassel
Mrs. Sheri McCoy
Mrs. Jacqui White
Ms. Vaters
Student Support Team: 
Mrs. Kristine Willis Dengler, Mrs. Gail Greene, Mrs. Eleanor Heesing and Mrs. Tara Kucy
Facilities:
Mrs. Lenora Trainor - Head Caretaker 
Mr. Moises Pineda - Evening Caretaker