Back to all posts
Posted on
March 18th-Update re: Belongings & Schedule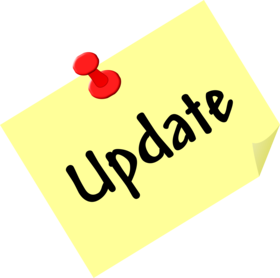 Dear Saint John XXIII Parents and Families, 
As a follow up to our messaging yesterday re:programming and belongings (please refer to our website March 17th update linked here), we need to reiterate a couple of things: 
Please adhere to Alberta Health guidelines listed here before entering the school. This means that only 1 adult per family is to come into the building to pick up belongings, no children please. We continue to be committed to the health of everyone as our main priority and as much as we would love to see the kids, we need to keep them safe, first and foremost. Please refer to the schedule on our website for when you can come into the school tomorrow or Friday. We will be adhering to this schedule. 
We have asked teachers to reach out to their families today and if your family does not have access to books at home, please let your child's teacher know and we will make sure they have books. Please understand this is a need vs. want. 
We recognize many aspects of the messaging may feel prescriptive. It is challenging for us as well to communicate in such a manner. We are working very hard to keep everyone safe, stay connected, and prepare for program continuity. We will be able to facilitate some of daily Saint John XXIII routines once we have other aspects in place. 
Please ensure that you are checking your emails, our Saint John XXIII website, and/or our Facebook (@St.JohnXXIII)  & Twitter (@St_JohnXXIII) pages. We are working non-stop to ensure communication is timely, aligned with EICS, and informative to our families. There are A LOT of good news stories as well being posted on our social media sites. 
Thank-you and take care of one another. 
Blessings, 
Bonnie-Lynne Boehm, Principal