School News
Pre-K - Grade 4 Registration for 2018 - 2019!
Posted on

January 12th, 2018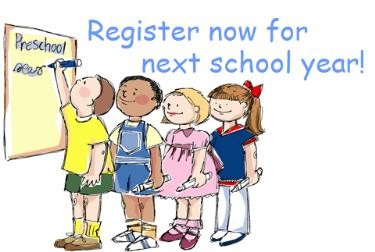 Dear Parents/Guardians:                                                 
Elk Island Catholic Schools uses an Online Registration System to collect and process student registrations.  If you are looking to register your child for Pre-Kindergarten (Pre-K), Kindergarten (ECS) or for Grades 1 - 4 for the 2018/2019 school year, we ask you to register online starting January 15, 2018, as preference to programming is on a first come first serve basis.  Registration opens at 6:00 pm.
Please note, if registering for ECS (Kindergarten) you will have 4 choices:  AM, PM, all day Monday/Wednesday or all day Tuesday/Thursday.  Please choose your preferred time slot for the ECS program.  Depending on interest, room and resources, not all options can be offered at one school; however, we are collecting parent interest data to help determine the programming options to offer.  This is in accordance with the EICS Board of Trustees decision to support "Parent Choice" in Kindergarten programming.
Also, please note that if you are not sure of which school is your designated school, please click on the link below to see the boundary map:
https://www.eics.ab.ca/parents-and-students/boundary-maps
This Online Registration process allows parents to submit registration packages for children to the school at their convenience, and helps ensure that registration packages contain all the necessary information for processing.  Collecting this information online saves time for everyone. 
ECS programs are voluntary and designed for children who will be five years of age before January 1, 2019.  Pre-K programs are voluntary and designed for children who will be four years of age or three years of age (with PUF funding) before January 1, 2019.  When registering, please attach a copy of your child's birth certificate or other government-issued proof of age. Catholic parents are requested to provide a copy of the child's Baptismal Certificate.  Non-Catholic families are welcome, and will be put on a waiting list pending approval. 
Non-Catholic families wanting a faith-based Catholic education for their children are invited to contact Our Lady of the Angels Parish office at 780-998-3288 to acquire information about the Rite of Christian Initiation for Adults (RCIA) and the Rite of Christian Initiation for Children (RCIC) programs.
If you already have a PowerSchool account created (no matter which EICS school or schools your children already attend), you can submit your online registration by following the instructions below: 
Log into PowerSchool (located at this link: eics.ab.ca/public)
Select "Forms and Fees"
Select "School Engage Student Forms"
Click on "Add Student" (person+ icon in the dark gray toolbar on left hand side)
Enter required information then "Save"
Move curser to the "Grad Cap icon" in the dark gray toolbar on left hand side and select the correct child
Select "Elk Island Catholic - Registration Form" from the "Forms" list in the upper right hand side box
Enter required information and then "Submit"
If you DO NOT currently have a PowerSchool account, you can submit your online registration by following the instructions below:
Log into School Engage (located at this link:  schoolengage.ca)
Click on "Create new account"
Enter required information
Check off "I am Parent/Guardian"
Click on "Register"
Log into PowerSchool using the e-mail address and password you just entered to create your account
Follow steps 2-8 above
More information will be visible at the sites themselves, assisting you through the process.  Please make sure that you have a scan of the student's Birth certificate and Baptismal certificate (if applicable) and any other relevant documentation that would be submitted during the student's registration (eg. Custody order, Guardianship Order, legal documents, etc.).
Also, if your child will require bussing, please follow the instructions, on the registration form, below where you indicated that you do require bussing, or go to our school website stj.eics.ab.ca and click on "Parents" in the toolbar and the select "EICS Transportation", then click on "click here", then click on "Transportation Request Form" on the left hand side list.  
If you have any questions or require further information, please contact our school secretary, Jeannette Wilson, at 780-998-7777.
Thank you.
Mrs. Tracy Melnyk
Principal
St. John XXIII School